Making filmmaking inclusive for people with disabilities
Using filmmaking equipment when you have a physical disability can be challenging and sometimes impossible without the appropriate support. Here at Four Wheel Drive, we work with our disabled clients to find solutions so that they can be fully involved in the filmmaking process.
Whether you are a cinematographer, editor or sound recordist, we would love to work with you and offer advice to make filmmaking inclusive for you.
If you are a filmmaker and have a disability, don't hesitate to get in touch via our contact page.
Our director Stephanie has Muscular Dystrophy and she has written an article for Disability Horizons about being a disabled filmmaker.
Check it out to see how Stephanie has broken down her physical barriers to pursue the film career she loves.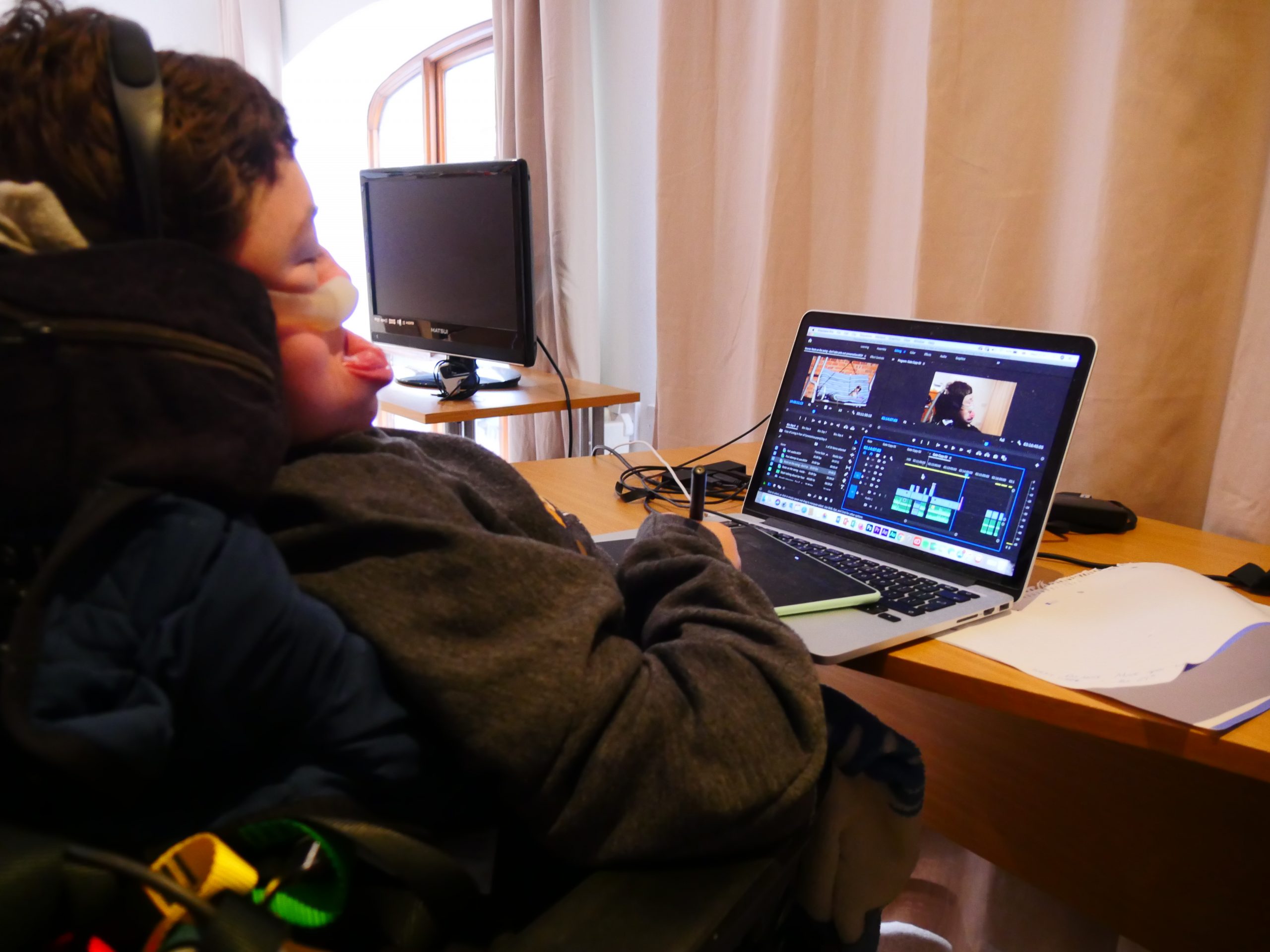 ScreenSkills have published an article about how Stephanie is using film to raise awareness about Muscular Dystrophy and disability.